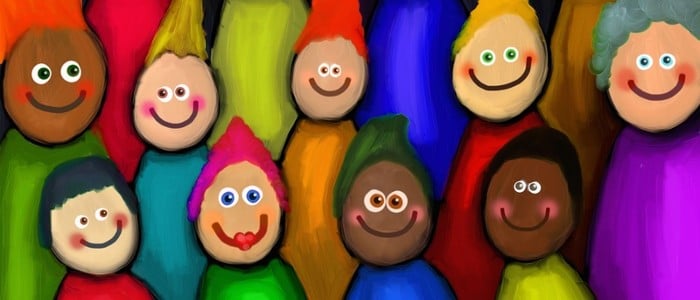 A variety of personalities make a good team
In a previous article you can find here, I discussed ERP Roles & Responsibilities, and how to build your team. In this article, we will get into the kinds of people that form an ERP team. Rather than re-explaining the different titles and responsibilities, let's talk about the personalities and types of members you're likely to have in a "common" structure.
The thought process for this came to me while watching "Dude Perfect Street Basketball Stereotypes" on YouTube with my kids (Google it if you're up for a laugh). It was quite entertaining since it was all really true. It made me think that I could probably invent some ERP implementation team stereotypes and become a YouTube sensation too! That didn't happen, but the topic makes a good blog.
As we talk about each of these personalities, someone in your organization may immediately come to mind. Many companies that I've worked with on implementations have ERP project team members that fall into some or all of these categories.
The "Tribal Knowledge" Person
Just about every company has one person whose deep knowledge of the organization is inherent and top of mind – she does not need a computer to tell her how everything is processed throughout the business. Somehow, she knows the status of every job, and every order. She is the person that causes widespread panic when she decides to take a long-overdue vacation. This is exactly why this person needs to be a willing and able member of the ERP implementation team. She will be an integral part of making sure all necessary and required processes are designed into the new system, so she can leave her phone at home when heading out on a cruise.
The "Doubting Thomas"
Almost every implementation has a Doubting Thomas within the ERP project team structure. Thomas is the guy who does not believe a new ERP is necessary, or that it will help resolve the issues the company faces. However, Thomas is an important and respected team member that needs to be heard. Every implementation should have a proper risk assessment, and Thomas will be very helpful in identifying risks that others may not have thought of. Winning him over by clearly identifying and mitigating the concerns he has will be crucial to a successful implementation. Thomas usually becomes a champion of the ERP project team members.
The "Rain Man"
We've all seen the movie, right? Most companies have a member of the ERP project team who easily grasps new technology and advanced subjects. Everyone is amazed at how quickly he figures the system out on his own. He is usually not someone on the management team, but more likely a valued end user in a specific department. He is more focused on the details than the high-level overview. The Rain Man is a perfect candidate to become a "super user" within the ERP project team. Every team structure needs at least one super user to rise to the occasion. Rain Man has the capacity and desire to learn the entire ERP system, not just his area of expertise.
The "Control Freak"
If you've searched and found this article, the Control Freak personality might be you! Every ERP implementation team must have a Control Freak to take the reins and drive the project from the customer side. You do all of the proper research and help narrow down the ERP options to fit the necessary business requirements. You will identify and qualify the other ERP team members to fit the roles and responsibilities needed for a successful implementation. You likely know exactly who each of the above stereotyped people are!
Diversity is always a good thing
If each of the ERP team members have the same ideas and thought processes, something will be missed. While we may have had a little fun with descriptions of the members that may or may not actually exist in your company, I would say that each one of these personality types are very important to a successful solution. A diversity of ideas will help ensure that every stone is turned, and every risk is calculated and mitigated. And, at the end of an implementation, the members become self-sufficient and sustain the success that was realized by properly defining the ERP team structure from the beginning.