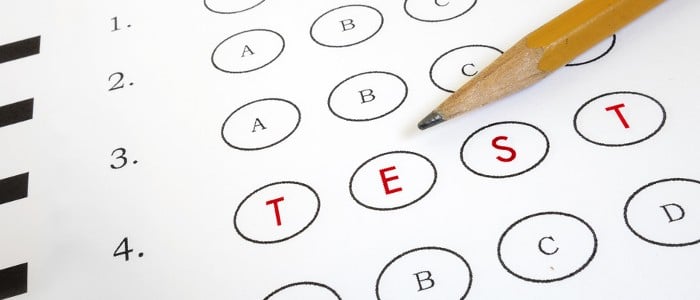 CRM testing and emotions
Before I explain what goes into CRM testing – which is basically all logic – I'd like to review the emotional side of testing. I've never met anyone who disagreed with the premise of testing. After all, what is there to disagree with? The logic is pretty straight forward: The company makes a substantial investment in CRM; new processes are developed to take advantage of what CRM can offer; let's test it before we use it.
Yet, not every company tests CRM fully before it goes live. Why? Emotion takes over and logic is twisted to convince a company that, "We'll be fine." Why does this happen? Here are a few reasons:
We ran out of time
We'll fix whatever problem we run into
No one trained properly and their failure will teach them a lesson
This will force people to learn the system
Don't these reasons sound like nonsense? That's because they are when you look at it logically; and chances are that's the mindset you're in now. Remember this moment when you are in the throes of implementation and a deadline is looming. That's when emotions enter in the thought process and things you thought were silly start sounding reasonable.

Remember this also: Everyone will train on the new CRM system. The only question is, will they train before you go live or after? Going live before employees are trained creates enormous problems that could derail the entire CRM system.

Now let's go over the CRM testing process.

CRM testing: The basics
The basics have nothing to do with people and training; it's all about data. In essence, this is an IT exercise. Make sure the data is correct and in the accurate fields. Test that the data flows the way it was intended to flow. Check that the security settings are appropriate to the user. Test the integrations (if any) to make sure the triggers are working and the data is flowing properly.
This is the easiest part of the testing because, unlike employees, data doesn't have to learn anything new. Data doesn't have to train and learn a new skill set.
Related: 5 CRM Mistakes to Avoid
CRM testing: The users and processes
This is the part of CRM testing that determines the success of your implementation project. It's important to understand what is being tested in this phase. It's not the software. You are testing the user's ability to use the software. This is a critical distinction that must be understood. Think of it this way: If you get on a plane and I'm the pilot, get off the plane! Not because there is anything wrong with the plane, but because I don't know how to fly it.
The goal in this phase is for the user to prove to themselves – and to management – that they can do the job that is expected of them. When this is achieved for all users, everyone's confidence level is high and the launch of your new CRM application, and process, is successful.
The testing should include a list of normal, real-life scenarios. These should be situations where an employee has to use the system to find data someone else has left for them, or has to add data for someone else to find. Here are some examples of CRM testing scenarios:
An outside sales rep leaves a task for an internal sales rep to call a contact after a customer visit
A rep has to determine their open opportunities
A rep needs to define any situations they should know about before a customer call
These are simple examples, but they all have one thing in common: Users must employ CRM to get answers or to know what to do, as opposed to looking at an email or having a conversation with another employee. For this reason, it's important that not everyone is in the room at the same time when testing. If one of the scenarios is the rep leaving a task for someone else to call a contact, don't have both people in the room when the task is created. Ensure that the rep knows how to leave a task, and the person assigned a task knows it's there.
You will have many more scenarios than the few I've listed, but understanding the concept behind the CRM testing process will lead you down the right path.