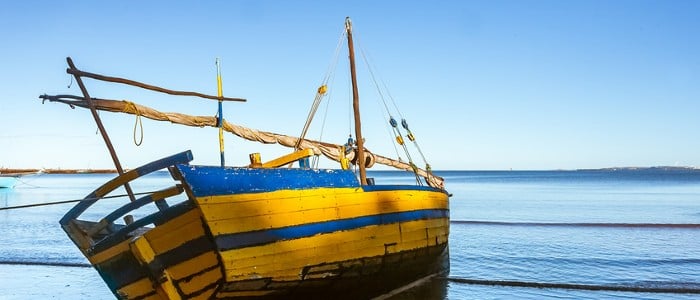 Everyone needs a plan
Every organization should have an ongoing plan for continuous improvement. In a competitive environment, any chance to improve upon a process can provide the edge a company needs to survive—and ultimately thrive. A good Business Process Review (BPR) template is a valuable first step in that plan.
What is a Business Process Review?
A business process review is a project that aims to identify areas in your operations that can be enhanced and provide practical solutions to improve your use of software or procedures.
When should you conduct a Business Process Review?
To keep things simple, let's discuss two different business scenarios in which a BPR would be helpful.
Scenario 1: Your Company is in the market for a new Enterprise Resource Planning (ERP) solution.
When looking for an ERP package that fits your needs, you must first gather as much information as possible to realize what those needs are. A detailed Business Process Review would give clarity to the requirements of each department in the organization, along with identifying the integration between departments. Any ERP solution you choose should not only fit your current processes, but more importantly it should enhance and improve those processes.

Scenario 2: You already have an ERP solution and wish to document its usage and effectiveness.
One of the biggest mistakes some companies make when implementing a new ERP solution is not properly documenting their new procedures. It becomes an afterthought in the midst of the implementation. Over the years, knowledge erosion takes place as new employees come on, old employees leave, and so on. A Business Process Review can help "right the ship," and get the solution back on track as it was originally intended.


Both scenarios would benefit from a BPR; the main difference between the two is how the BPR is being used. A process review in scenario 1 would be an "As Is" review, providing an actual representation of how you conduct business today.

In scenario 2, the BPR would be an "As Should Be" review. It would identify what the process should be, compared to what it is currently.
5 Key Business Process Review Steps
Regardless of which scenario above fits your company, a specific Business Process Review methodology is required in order for the BPR to be successful. Your Business Process Review checklist should include these five essential steps:
1. Build an overview of the process flow
Make a flow chart that depicts the entire business from a high-level perspective. It should show how the progression of work flows between departments, and what tools and reports each department might utilize.
2. Create the process flow detail
Once you have identified how the process flows between departments, create a more detailed process flow chart specific to each department. Using Sales Order Entry as an example, chart how an order is received and processed throughout order entry, and reference any other department process documentation as the order progresses to those departments. If this is a new customer, for example, the order may need to flow to the credit department first for approval, then return to order entry.
3. Write the operating procedure
After identifying each step of a department's procedure in the process flow detail, next you'll provide a written explanation and a definition for every "box" and "decision" object in the flow chart detail. This step helps define the purpose and scope of individual procedures, and references any corresponding process flow details and work instruction documents.
4. Develop a detailed work instruction
The work instruction document is the most detailed layer of all the process review steps. Here you'll add step-by-step instructions for each departmental procedure to the previous operating procedure document. This is the document that new employees should be able to reference to help perform their duties—with little to no assistance from anyone else. Of course, this level of detail makes the work instruction the biggest step of a process review, and arguably the most critical. It is the greatest defense against "knowledge erosion."
5. Have a Plan for Continuous Process Improvement
Any good Business Process Review should be summarized with a section for process improvement. Going back to Scenario 1 at the beginning, the end result may be a recommendation to implement an ERP solution to improve upon outdated or disjointed processes. Scenario 2 recommendations would perhaps include better ways to streamline the current procedure, or an explanation of how more training could benefit the process.
While every company is unique in some way and the number of steps can certainly vary, having a proper Business Process Review conducted can greatly increase your company's efficient use of any ERP solution. If you would like to discuss a BPR, click below.