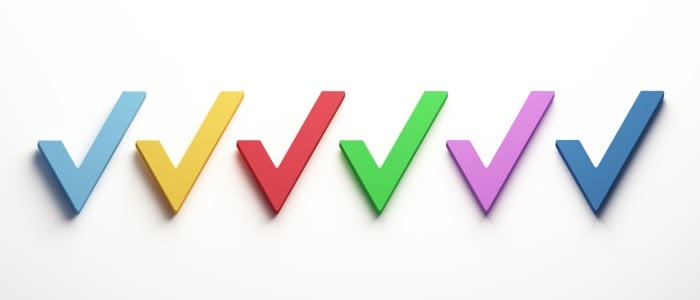 Jumpstart you ERP evaluation
Looking for ERP can appear to be a daunting task. This is not surprising because chances are it is not something you do every day. Plus, there are plenty of stories of failed ERP implementations going around. Unfortunately, failure is an option. The risk is real.
Of course, not addressing your known business issues is also a risk. I would argue it is a bigger risk. The ERP implementation risk can be mitigated through education and expertise. If the root cause of your business issues is a lack of an integrated ERP, there is only one true fix: An integrated ERP system. Anything short of that is a continuation of living with the known issues, and their negative consequences.
So, start that evaluation by understanding the top 6 ERP evaluation criteria and how Infor ERP meets those criteria.
1. User Experience
Your ERP software needs to be easy to use, period. Learn Infor's strategy behind creating an elegant user experience.
2. Fit & Functionality
Infor ERP is not designed for every company. Learn if what your company does matches the functionality of Infor ERP.
3. Completeness of Solution
If the new ERP does not handle your business issues; it is not the right solution. Infor ERP is designed to be a complete solution.
4. Affordability
An important topic on your ERP checklist is affordability. No sense in looking at something you cannot afford. But how do you know what you can afford? Are you factoring in the right criteria?
5. Integration Capabilities
Infor ERP will not replace your CAD system. You may have other systems that are unique to your business that no ERP will handle. How well will Infor ERP integrate with other systems?
6. Built-in Reporting & Analytics
Some say the output of ERP is data. We say the output of ERP should be clarity. Clarity about your business, your KPIs, and what needs your attention. Infor ERP delivers on this.
The next steps
I am a big believer in creating a plan, and then executing that plan. It minimizes risk by minimizing mistakes. But how do you create a good plan for something you have not done before? Fortunately, you do not have to. I have done it for you. I wrote How to Select ERP…and not regret it for people who know they need an ERP solution but are not sure how to go about selecting the right one. It is about a 15-minute read, and it provides a clear, common sense approach to selecting ERP. Follow the link; and follow the advice. You will be glad you did.
If you would like to chat about what you are trying to solve, and if ERP is the right solution, I offer a free 30-minute consultation. There is no pressure. I have over 30 years of manufacturing and ERP experience. My goal in the free consultation is to provide you with answers. Click on the link below to get started.