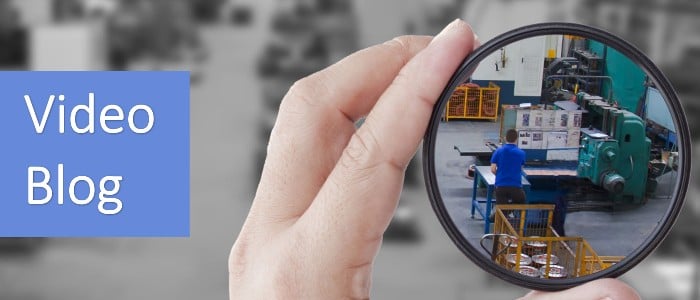 Video transcript
Hi, I'm Jack Shannon. If you're looking for ERP software, it's important that that software fits your company and has the functionality you need.
I know I stated the obvious, but sometimes you get so wrapped up in looking at what vendors have, you forget to evaluate them on what you need. So, let's talk about what Infor ERP has.
Infor ERP was designed for discreet manufacturers. All of our customers make, assemble, or drop ship their products. They may also repair things. They may service with they, or others, make or assemble. If your company doesn't fit what I'm describing, Infor ERP is not for you.
If I did describe your company though, you should look at Infor ERP. It has functionality that starts with CRM and goes all the way through to the financial statements. But I'm going to focus on the area where you make your money. I'm going to focus on the production floor.
You ship product, but you sell capacity. We help you manage and maximize the use of your capacity. Sure, it helps out production, but it also creates a plan for what raw materials are needed and when they are needed.
It also helps sales. You make delivery promises to your customers every day. Usually those are educated guesses - at best. Infor ERP is aware of all of the orders you have taken. All the promises you have made. Therefore, it's advanced scheduling can provide best date available to sales without calling a meeting.
Is this magic? No, it's management. Management with the right ERP solution.
Quality management is built in, not an afterthought. The same is true for document management. Drawings, pictures and videos can all be attached to the appropriate form in Infor ERP.
Your business isn't a hobby; there is no shame in maximizing your profit. Infor ERP provides a clear picture of your estimated costs versus your actual cost for each order. Use this information to find trends and drive meaningful changes based on data, not guesses.
Manage your shop floor on handheld devices. Create labor and material transactions using barcodes, not keyboards.
Infor ERP's functionality was created by developers who understand manufacturing. The user experience was designed by a design team that understands ease of use. You understand your business. You can use Infor ERP to run your business better, resulting in a better profit.