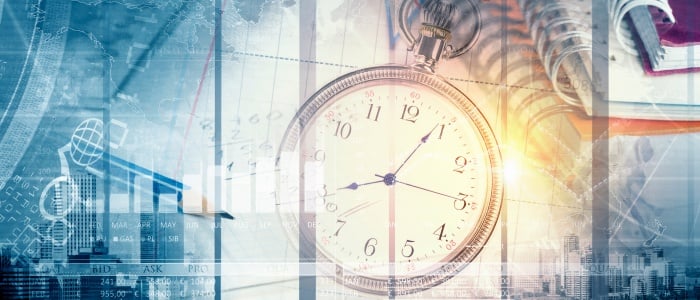 Some background before we begin
The ability to understand your costs, manage your capacity, and accurately quote all depend on knowing what your labor costs are for each work order. Infor VISUAL customers typically use the labor barcoding functionality, or the brand-new Shop Floor Mobile solution to capture labor on their work orders. (If you would like to learn more about Shop Floor Mobile, click here to view a demo of each module.)
Related: Digitally Transform Your Processes with VISUAL Shop Floor Mobile
Yet a lot of companies still use a separate Time and Attendance system to track employees, whether they're hourly or salaried. VISUAL Time and Attendance has the ability to replace some of these legacy systems. In this blog, I highlight a small piece of functionality of VISUAL Time and Attendance (VTA) that can have a big impact on almost any customer.
The time approval process
As I mentioned above, many companies collect labor via labor barcoding, but they don't have an efficient way of approving that time. I've seen it done so many different ways, whether it is the direct supervisor of the employee using a paper-based backup system, or payroll personnel verifying time manually before it is sent to the payroll provider.
VISUAL Time and Attendance has functionality that allows you to create supervisors, and teams of employees that are assigned to those supervisors. Once this is set up, built-in workflows route labor tickets to the appropriate supervisor for approval, in real time. This creates almost immediate accountability for both the team member and the supervisor in terms of labor reporting accuracy and timeliness.
Additionally, when approvals happen in a timely manner, there is a much higher level of confidence that the hours submitted are "payroll accurate." Having labor costs with this level of accuracy is critical to having accurate costs, as well as an accurate schedule. We do a great deal of work with companies who want to get the most out of VISUAL scheduling, and this process is a critical component of that. To learn more, you may want a Scheduling Workshop.
Related: ERP Scheduling Workshop
In conclusion…
Infor VISUAL Time and Attendance is a powerful solution with many areas of functionality, but one of my favorites is the time approval workflow. Could it be of value to your company? Reach out to us by clicking here and we can have a conversation.