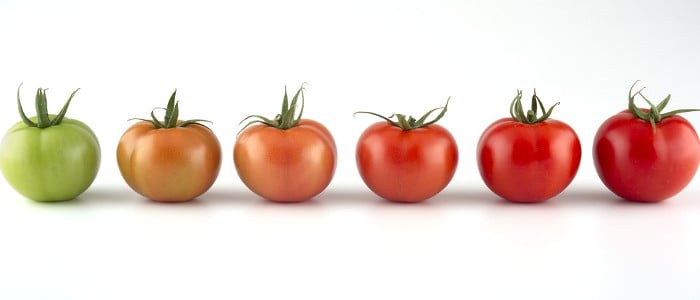 Times they are a changin'
A quick review of ERP history and the evolution of ERP systems will show there are three primary, interrelated drivers: technology, functionality, and usability.
The technology ERP systems run on has changed dramatically and that pace is moving faster than ever. The general transition has been:
HP3000s and IBM AS400 boxes for hardware with green screens
Windows-based user experiences with client server deployment
New and modern cloud-based applications on mobile devices, including conversational user interfaces
There's another category of ERP that is commonplace, but not normally recognized. That would be businesses using a system like QuickBooks for accounting as well as manufacturing and distribution, supplemented by cobbling together spreadsheets, Access programs, Google docs, and third-party products. This "grab bag" ERP approach may be the norm versus the exception for small and evolving businesses. Unfortunately for users, it can be burdensome when decision makers don't invest in an ERP system to leverage potential efficiencies. The grab bag ERP is short-sighted and not a winning vision.
Related: Are You Ready to Move on From QuickBooks or Peachtree?
Where does your company fit in the evolution of ERP systems?
Where is your system in the ERP evolution cycle and does it matter? Yes, it does. The world's leading corporations invest heavily in ERP applications and understand the value of having a functional, modern, easily accessible, and user-friendly ERP system. It is a requirement in order to compete and survive.
Here are some warning signs you are behind the ERP evolution curve and trailing your competition, from a business-system perspective:
Your ERP system has green screens or a graphical user interface where you tab and use function keys to navigate.
Your organization is heavily dependent on spreadsheets and 10 finger interfaces into QuickBooks, with multiple areas of error-prone double entry.
Your sales people have a CRM application, with mobile access to account, sales, order status, inventory levels, pricing, delivery dates, and historical information from your ERP system. But there is no integration between the CRM and ERP and you're losing sales battles because your responsiveness and agility are not adequate to be competitive.
Manufacturers don't have a modern shop floor execution system with web-based mobile applications. Your manufacturing personnel have to walk around and hunt for information.
Your ERP system is in legacy mode. That means the technology is fully functional, but is not being enhanced and only receives token new features. You notice that other applications are way ahead of the evolution curve and have moved to modern platforms with rapid feature development.
If you can identify with any of these warning signs, then you are placing your company and your personnel at a competitive disadvantage due to old technology and an old toolset.
Conversely, if you have a modern ERP application that is fully integrated, has properly developed processes, has well-trained users, and efforts are made to continuously leverage your ERP system better, then your company is poised to thrive.
ERP evolution and the cloud
Is it better to have ERP reside in the cloud rather than deploy on-premise? That's a subjective question whose answer has changed over the course of ERP history and evolution.
Each company needs to make that decision based on their own specific vision, IT support team and infrastructure, and value matrices. You should not move to the cloud just because you see commercials and tech companies pushing the issue. Evaluate the benefits, look at five-year costs, and determine how your company can put itself in the position to be the most competitive.
Related: ERP Cloud vs. On-Premise
True multi-tenant cloud ERP applications do provide their users access via any device, anytime and anywhere. Users also reap the benefit of being able to rapidly adopt new functionality as it is pushed out, versus waiting years for costly upgrades. Cloud-based ERP applications provide modern user experiences. For younger users in particular, the cloud is a more familiar way to use applications and leverages the non-verbal communication skills commonly seen in today's social and collaborative environment.
ERPs with cloud deployment do have competitive advantages over traditional on-premise applications. Do these advantages parlay into your organization having a competitive advantage over your competitors? Possibly.
And sometimes gaining any edge from a business efficiency perspective is enough for organizational leaders to make the move to newest technology advancements in the evolution of ERP systems.
Summary
Decision makers and business leaders should take notice of where your ERP system or compilation of systems is on the evolutionary path of ERP applications. Your ERP system is the tool you run your business with. It is an asset and resource. If ERP is viewed like a necessary evil, then you are falling behind those who view ERP as a weapon to beat their competition.
The history of ERP systems shows an evolution from green screens to apps on your phone. The modern ERP tools are easily accessible, easy to use, fast, and efficient. That means companies with those tools possess the same characteristics. That matters.
For more information and guidance on the needs and evolution of ERP systems, and how where you reside affects your company's ability to be competitive, Visual South can assist. We specializes in Infor ERP software, supporting services, and business solutions and offer guidance on all things ERP for small to medium-sized manufacturers and production companies. We are also more than happy to provide a free consultation about evaluating your current ERP system to see if it is meeting your needs. Additionally, Visual South provides expert consulting for managing your ERP implementation, evaluating ERP, or just wanting to get better with your current ERP. Please reach out to us for a free assessment.